Oslo VinterPark
Oslo has long tradition for winter sports. The city has hosted many great sports events, including the Olympic Winter Games in 1952, the WSC in 1982 and 2000 and not least the Biathlon World Championships last winter. The great thing about Oslo is its proximity to pristine nature in all directions. You can take the subway from a downtown location and be in the middle of the woods in just 15-20 minutes.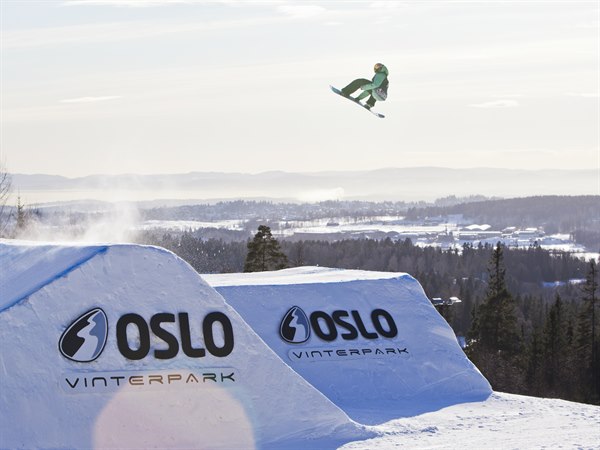 Only 30 minutes from central Oslo you find the city's largest ski resort, Oslo VinterPark (Oslo Winter Park). Located at Tryvannshøgda, the resort features 11 lifts and 18 ski slopes. The combined ski and snowboarding resort offers something for everyone: easy slopes for novices, own slopestyle line, a super pipe, and wide slopes perfectly suited for families as well as carving.
The ski season usually lasts from November or December until after Easter. The resort is also open five nights a week and all slopes are floodlit. You can rent all your ski equipment, and there is a ski school and a café.
Read more about Oslo Vinterpark here
Photo: VisitOSLO/Preben Stene