Restaurants and bars
If you would like to try traditional Norwegian food or other high-quality international dining experiences, Oslo is just the right place. The city is packed with cosy bars and cafés as well as lovely restaurants and other eateries.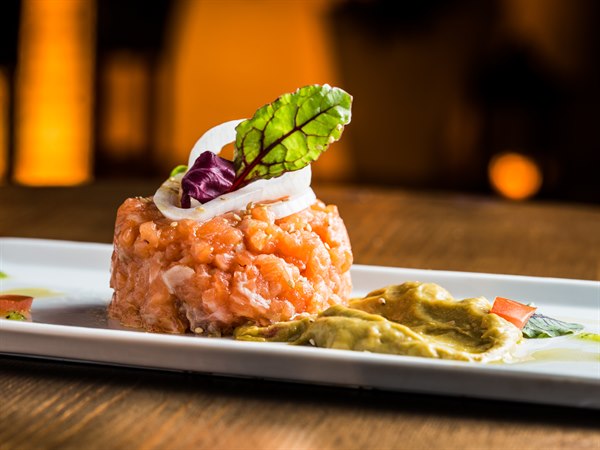 Norwegian cuisine is defined by traditional seafood, such as smoked salmon, stockfish (Tørrfisk) and fermented trout (Rakfisk) as well as meat dishes such as lamb or mutton cured in brine or sea salt (pinnekjøtt) in addition to elk and reindeer meat and sheep's head (Smalahove).
Norwegian cuisine also has something to offer for those with a sweet tooth. Krumkake are waffles filled with whipped cream or any other desired filling. Kransekake is a marzipan cake, made with almonds, sugar and egg white, which is shaped into a series of concentric rings and layered to form a cone.
A true variety of flavours and traditions can be experienced at many good restaurants in Oslo.
Here you can find an updated list of restaurants and bars in Oslo