Summit Kvitfjell Conference 2024
Get ready for the The National Winter Conference and get 15% discount on accommodation at First Hotel Breiseth.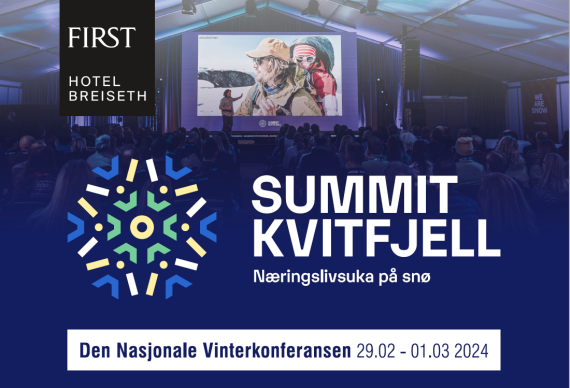 Place: Kvitfjell
Time: February 29th to March 3, 2024
Stay at First Hotel Breiseth, in the city of Lillehammer, just a short bus or train ride from Kvitfjell. The hotel was established in 1898, it's a haven of artistry and history. A century ago, this hotel was home to most of the Lillehammer painters, and the art from that era still graces its walls. Experience the echoes of the past while enjoying a good night's sleep and great breakfast.
🌟 Special Offer: We are pleased to offer an exclusive 15% discount on accommodation at Breiseth Hotel.
Ordering and stay period
Bookable now
Hotel stay: 29 February - 3 March, 2024
Use the discount code: Kvitfjell24 during the reservation process.
This is not just another conference; it's an experience that combines knowledge sharing with the thrill of the ski world. Immerse yourself in the unique ambiance of Kvitfjell and let inspiration flow.
Receive a 15% discount on the room rate.