Folkets Park
Malmö Folkets Park offers fun and entertainment for the whole family free of charge. Here you can enjoy adventure golf, cuddle a rabbit in the pet's corner, explore the reptile centre or hit the dance floor.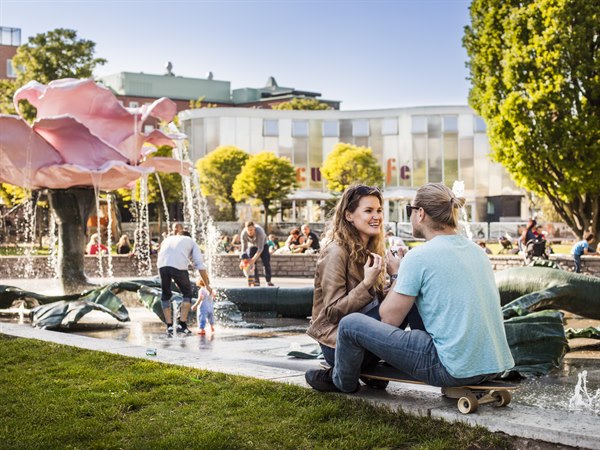 Both bus no. 5 and 32 takes you to Folkets Park from our hotel in Malmö.
Malmö Reptile Centre
A 500m² jungle-like greenhouse with snakes, crocodiles, monkeys, spiders, parrots and much more.
Adventure Golf
Play adventure golf and learn about Malmö. The challenges along the course include miniaturised versions of landmarks in Malmö, such as an eight-metre long version of the Öresund Bridge and a four-metre tall version of Turning Torso. There is also a Zlatan Court.
Playground & Wading Pool
The playground offers swings, exciting rope bridges, several slides and more. The wading pool has three fountains and is fun for children of all ages. During the winter you can also ice skate under the open sky.
Mini Farm
The children's farm, Barnensgård Arken, is a small farm in the heart of Malmö. Here you can ride ponies and cuddle rabbits and guinea pigs – and you can pat sheep and horses. Take a rest at the café and enjoy homemade Swedish cinnamon buns.
Debaser & Cuba Café
Folkets Park has much to offer. Among the venues for grown-ups are Debaser and Cuba Café where you can dance and experience concerts. A great place to hang out with friends.
Photo: Apelöga