Parks in Malmö
There are a lot of wonderful parks and recreational areas in Malmö. Bring your picnic basket, friends and family and enjoy the fresh air and calm.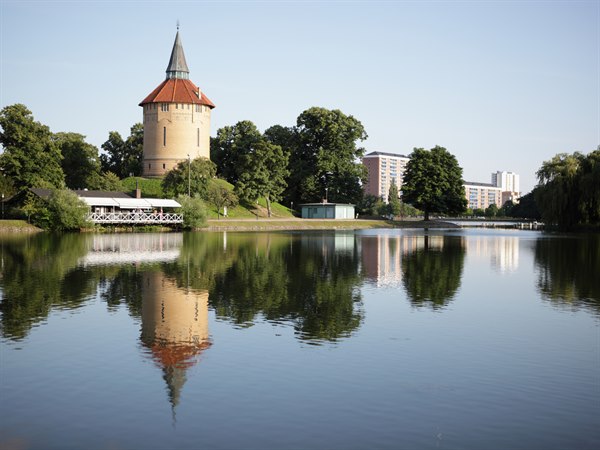 Pildammsparken
Take a stroll in the park and discover the rich and varied birdlife and gorgeous flowerbeds, or join the joggers as they take the park in their stride. Pildammsparken is the largest park in Malmö and was created for the 1914 Baltic Exhibition. The garden follies of Margareta Pavilion and the Echo Temple originate from the early landscaping.
Folkets Park
Dating back to 1893, Folkets Park in Malmö was the first "folk park" in Sweden and was originally associated with the Social Democratic Party. The park was inspired by Tivoli Gardens in Copenhagen and remains a popular destination for entertainment for locals and travellers alike. Here you find plenty of family activities throughout the summer, such as a children's theatre, a small farm with barnyard animals and pony rides.
Kungsparken
Inaugurated in 1872 by King Oscar II of Sweden, the Kungsparken (King's Park) is the oldest public park in Malmö. The parkland design is inspired by the romantic English style and features a pavilion dating back to 1892, which is today a casino.
Slottsparken
Located next to Kungsparken you find Slottsparken (the Castle Park), which offers open areas where you can enjoy picnics and outdoor activities – so don´t forget to bring your Frisbee. While you're in the park, take a look at the Pegasus statue created by Carl Milles.
Beijers park
Park with a theme playground, café and a stage free to use fore everyone. The park is a popular destination during the summer.