Summer Offer 15% Discount on Flexible Hotel Stays
Stay at selected First Hotels this summer with 15% discount. Flexible and refundable booking, can be canceled and changed.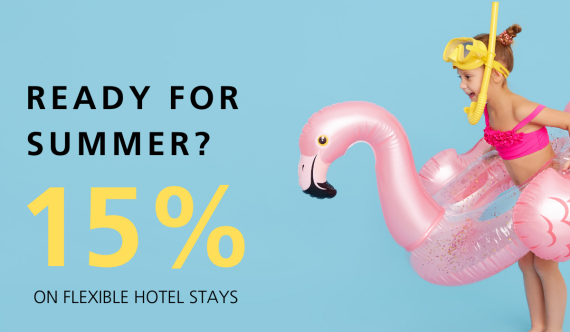 Enjoy a relaxing summer with peaceful strolls in the sand on a beach with the rolling waves calmly sweeping your toes. Or go all in with shopping, sightseeing and city night life in a new town. Perhaps you prefer to do a little bit of everything?
What ever you deicide to do, our hotels are waiting to welcome you you!
The offer is exclusive to First Members
Are you not a First Member? Join for free today and get the offer.
Other booking conditions
Exclusive offer for First Members
Flexible booking, can be canceled and changed for free
Breakfast and WiFi are included
Applies to all room types
Limited availability at selected hotels
How to book?
Log in to "My Page". Then select hotel and date within the promotion period in the booking box, and the offer will appear.
Get 15% discount on flexible hotel stays this summer!
Order: Summer Offer 15% Discount on Flexible Hotel Stays
Hotels taking part in the campaign