Long-time rent for students from 9000 NOK per month
Rent a hotel room as your student room at a fixed monthly rate, while you search for your new place. Breakfast and cleaning included!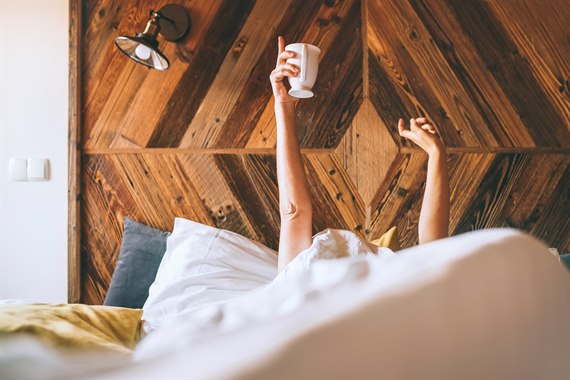 We now offer student rooms rented on a monthly basis (30 days). Stay safe and comfortable with us, while you're looking for a more permanent solution. We ensure you get a good start to your day with a delicious hotel breakfast and clean your room weekly - so you can focus on your studies and get to know your new city. The price is the same for one or two people, meaning that you can split the cost with your friend.
Choose between these hotels:
Ordering and stay period
The offer applies to 31 December 2023
This applies:
Student rate for 30 nights or more per reservation
Guests must provide a valid form of student ID
Same rate for single or double rate & available for Moderate and Standard rooms
Enjoy breakfast every morning of the stay plus free WiFi
First Members don't earn FirstCoins on this offer
Based on availability
Minimum age required 18 years old
Change and cancel free until 48 hrs prior to arrival. Late cancellations and no shows will be charged equal to 3 nights stay. Guarantee reservation with a valid credit card. No shows or cancellation after 48 hrs prior arrival date will be credited to the guarantee equal to 3 nights stay. Full pre-payment of the stay upon arrival/check-in, non-refundable for early departures.
What is included:
Delicious breakfast
Free WiFi
Weekly housekeeping service
How to book:
Select one of the hotels participating in the promotion and select the desired period of at least 30 days. Click on Order and you'll immediately find out if there are any student rooms available.
Order: Long-time rent for students from 9000 NOK per month