Experience autumn in the High Coast
Make the most of the beautiful autumn days and enjoy the fantastic nature that is just around the corner from First Hotel Kramm. Explore the hiking trails, go fishing, or engage in other activities during the day, and indulge in a sauna and a delicious dinner in the evenings. The more nights you book, the better discount you'll receive.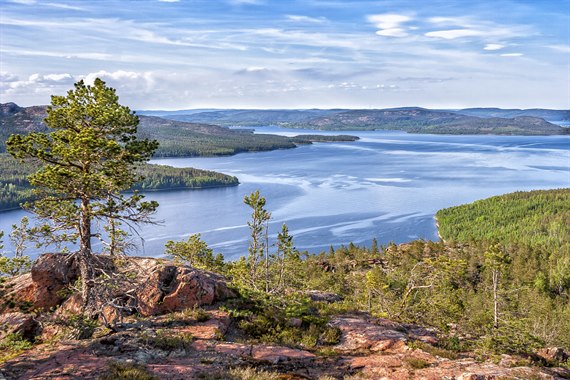 Only 4 km from us lies the Icktjärnsberget Nature Reserve, an ancient spruce and pine forest in an untouched oasis where time has stood still. The nature here has been left to thrive on its own for centuries. In the nature reserve, you'll also find the popular fishing pond, Icktjärn, and the old summer pasture cabins, Jättestabodarna.
There are plenty of trails here that will lead you through exciting and unique nature. Take the opportunity to enjoy all the beautiful colors, scents, and fresh air that our nature has to offer during autumn.
And after a walk, hike, or fishing trip, a warm sauna awaits you at the hotel before it's time for dinner in the restaurant.
Ordering and stay period
This offer is valid from 15/9 to 31/10.
Come and experience First Hotel Kramm and the High Coast this autumn! The more nights you book, the more discount you'll get:
1 night 5%
2 nights 10%
3 nights 20%