Celebrate New Year's Eve in Falun 2024
Celebrate New Year's Eve in Falun with us at the First Hotel Grand. An exquisite three-course New Year's Eve dinner, overnight stay in a double room and the hotel's large breakfast buffet are included.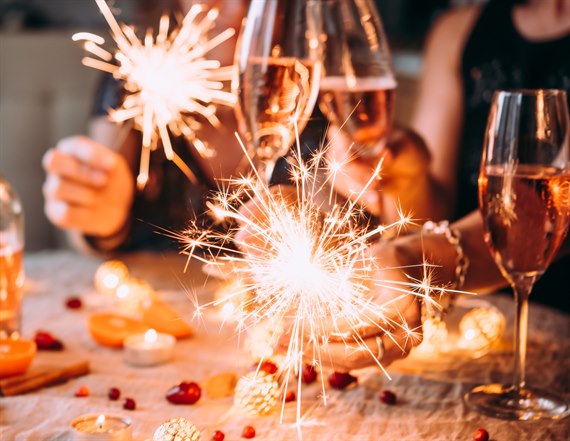 Book our New Year's Eve package and seize the opportunity to spoil someone you care about and yourself extra on New Year's Eve.
Check into the hotel and make yourselves at home. As the clock approaches the evening, you sit down in the restaurant and enjoy a delicious three-course dinner. Afterwards, you celebrate the stroke of midnight with us and round off the evening before comfortable beds await for a good night's sleep. The morning after, you wake up to the first breakfast of 2024 which is not to be missed, our large breakfast buffet has a lot to choose from.
Ordering and stay period
Bookable 31 December, 2023 - 1 January, 2024.
The New Year's Eve package includes:
Overnight stay in a double room
Three-course dinner in our restaurant
Large breakfast buffet
Take the opportunity to add fruit and chocolate in the room and/or wine with the meal. If you wish to stay an extra night, you only pay 800 kr per room.
Prices from 995 kr per person.